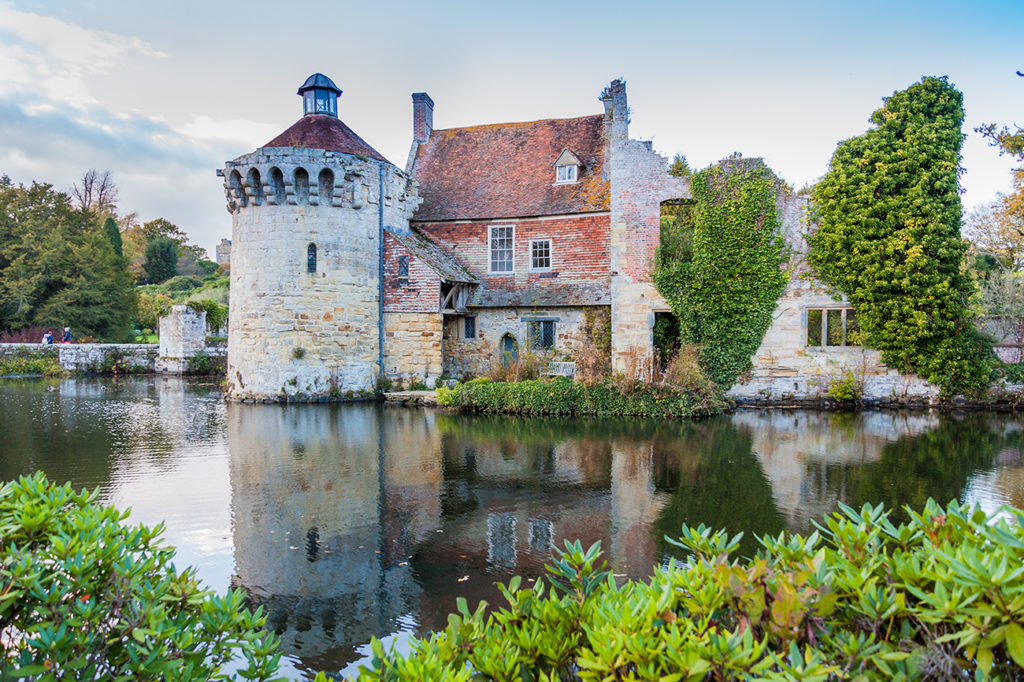 There's something for everyone
No visit to Britain would be complete without visiting one of our many castles. Some were built to protect the owner from the locals, some to protect the king from anyone and everyone and some to protect the country from potential invasion. Here are just a few:
Windsor castle is often referred to as the largest inhabited castle in the world. And none other than the Queen spends much of her time there. It is her weekend getaway, just a few miles down the road from Buckingham Palace. And in recent years we have had a flurry of Royal Weddings taking place in the chapel in side the castle complex. It is still a working chapel but you can visit when there are no services taking place and savour the atmosphere of this late medieval chapel and envisage the weddings and royal burials which have taken place over the centuries, including none other than Henry the Eighth himself. The State Appartments house the most spectacular collection of art, antiques, porcelain etc. Again you may visit if the Queen isn't using it for a banquet or state visit.
Dover castle was built for defence. It stands proud on top of the White Cliffs of Dover ready to protect us from invasion. There are Roman remains, the Norman keep, Napoleonic tunnels and then it was again active during the Second World War. There is plenty to see at Dover castle.
Highclere castle is less of a castle and more of a grand country house. It is also still used as a residence by the Earl of Caernarvon. It now enjoys a huge resurgence in popularity because this was the house as Downton Abbey in the very popular TV series and film. Come and see where it all happened.
Once we cross the border into Wales we find castles everywhere. There are over 600 castles in Wales and they are said to have more castles per square mile than anywhere else in the world. King Edward I of England built a string of castles in Wales in the thirteenth century to keep the Welsh under control and many of them are still standing today. We have Caernarfon, Conwy, Harlech, Beaumaris and Criccieth to name but a few to start you off.
Chief Executive Officer & President, SMA Tire
I have worked with Sarah at Questa Travel on several occasions since 2004, and have come to trust her completely on both large and small incentive trips.  It is personally very important to me that when I take important Customers or Employees to foreign destinations, that their experiences are positive ones that will last them a life time.  Whether it be identifying the most appropriate properties to stay at, seeing the most interesting sights, or ensuring seamless logistics, Sarah nails it all every time.  Even on those odd instances where I have asked Sarah to help in markets she does not normally work (Prague, Budapest, Madrid), she always delivers the perfect experience.  Most importantly, she is an absolute joy to work with.
As a travel veteran — veteran of independent travel, and of tours with large companies and smaller ones — I can unreservedly say that Sarah Reynolds of Questa organized the most enriching and varied trip ever, a unique trip through southeast England tracing the route of Chaucer's pilgrims to Canterbury.  Questa will apply all of that same devotion to uncovering the historical and cultural detail in planning your own journey. And the fun quotient is ever-present, too.
Associate Dean, College of Arts and Sciences & Director of Graduate Studies, School of Music, University of Tennessee
We were so impressed with Sarah's ability to handle all our arrangements. Her attention to detail and enthusiasm absolutely made our trip a life-changing experience for our students and alumni. We trusted her completely with our itinerary and we are extremely happy with the result! Unlike other tour companies, Questa listened to our desires for venues, sites to see, education components we wished to include and built our tour exactly to our specifications, rather than giving us a 'cookie cutter' tour. The guide's knowledge was tremendous and perfect for our group. We will never use anyone besides Questa – simply outstanding in every way.