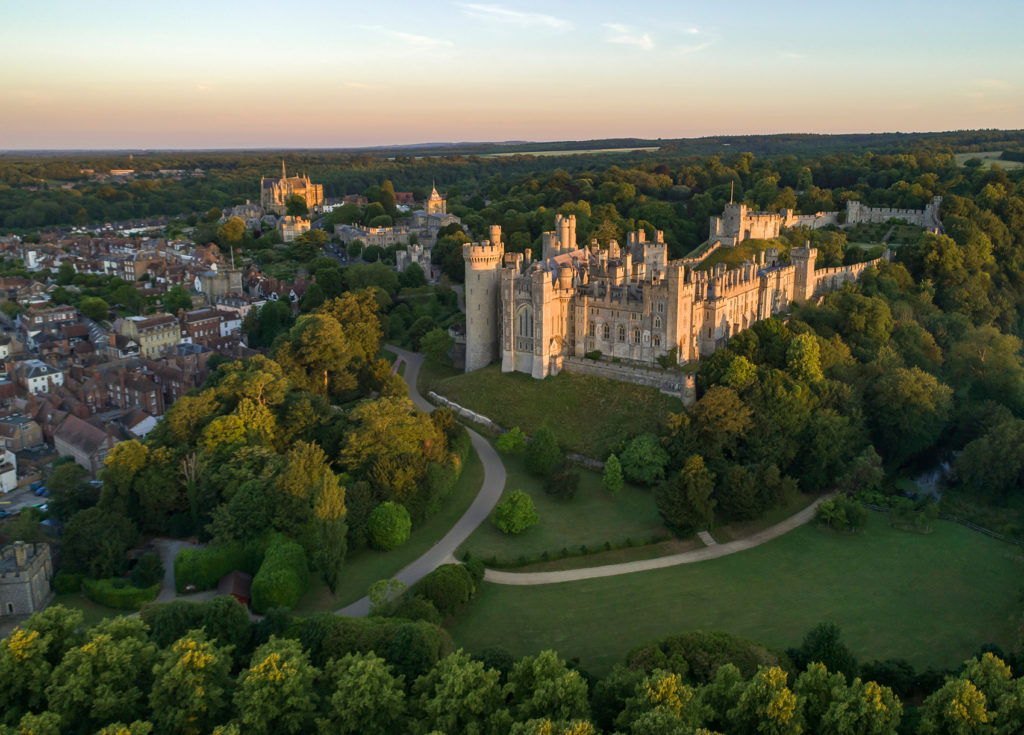 There's something for everyone
Britain's aristocracy have been building beautiful homes to live in for centuries. And many of them are open to the public. Often they have been handed over to the National Trust, a charity much loved in this country. They are often used when filming period dramas so you really can walk in the footsteps of your favourite Jane Austen character.
Among the many you can visit are Chatsworth House in Derbyshire. This has been in the Cavendish family since 1549 and is still their home today. Leeds castle is sometimes referred to as "the loveliest castle in the world". It was lived in by Lady Baillie until her death but you can now visit her beautifully restored home and gardens. Chartwell House is nothing like as grand as these two but is famous as the house Sir Winston Churchill made his home. You can see the house and gardens and also visit his art studio and see some of the pictures the great man painted when relaxing. Blenheim Palace, just north of Oxford, belonged to his uncle then his cousin, the Duke of Marlborough. It was built by Sir John Vanbrugh and the house with its contents and the gardens deserve a whole day to enjoy properly.
As a travel veteran — veteran of independent travel, and of tours with large companies and smaller ones — I can unreservedly say that Sarah Reynolds of Questa organized the most enriching and varied trip ever, a unique trip through southeast England tracing the route of Chaucer's pilgrims to Canterbury.  Questa will apply all of that same devotion to uncovering the historical and cultural detail in planning your own journey. And the fun quotient is ever-present, too.
Associate Professor of Music, University of Alabama at Birmingham
Minister of Music and Worship, Riverchase United Methodist Church
I have taken choirs and orchestras to England, Scotland, and Europe for the past 30 years – some 15 of them have been with Sarah Reynolds as our guide.  She has an extraordinary knowledge of the culture, history, art, music, architecture, food, customs – not to mention when the greatest possible traffic kerfuffle will happen and how to avoid it!  She has uncanny organizational skills, fluent in multiple languages, and her sense of humor quickly smooths over any unexpected snafus.  Singers and instrumentalists from my groups that travelled years ago still talk about her – her professionalism and sharp wit.  I would never take a trip to Europe without Sarah and have even altered dates to ensure she could be with us.  The Reynolds' have my very highest recommendation in tour planning, advising and executing.
Associate Dean, College of Arts and Sciences & Director of Graduate Studies, School of Music, University of Tennessee
We were so impressed with Sarah's ability to handle all our arrangements. Her attention to detail and enthusiasm absolutely made our trip a life-changing experience for our students and alumni. We trusted her completely with our itinerary and we are extremely happy with the result! Unlike other tour companies, Questa listened to our desires for venues, sites to see, education components we wished to include and built our tour exactly to our specifications, rather than giving us a 'cookie cutter' tour. The guide's knowledge was tremendous and perfect for our group. We will never use anyone besides Questa – simply outstanding in every way.