2019 marked Queen's Victoria's 200th Birthday. It was commemorated with special exhibitions and documentaries to remember her 63-year reign during the 19th Century when Britain was still an empire that ruled a third of the world. But let's look at the man that influenced and formed her: her beloved husband, Prince Albert of Saxe-Coburg-Gotha.
Albert was born only 3 months after Victoria on 26th August 1819 in Schloss Rosenau, in today's northern Bavaria, Germany. Victoria and Albert were first cousins: his wayward father Ernest was the brother of the German Princess Victoria of Saxe-Coburg-Saalfeld, Queen Victoria's mother. Albert and Victoria were even delivered by the same German midwife, Charlotte Heidensick von Siebold.
Albert never really knew his mother Alice, who was sent away when he was 5 years old because of an extramarital affair. They were never allowed to see each other again. He was raised and educated to be a "good and useful man" and to hopefully marry the Queen of England one day.
Shortly before Victoria proposed to Albert in October 1839 she wrote in her diary:
"My heart is quite going. He was excessively handsome with beautiful blue eyes an exquisite nose and such a pretty mouth with delicate moustachios." 
But don't forget that she had also been particularly attracted to Albert's sense of humour, his cheerfulness, his laughter and merriment as well as his looks!
Albert was very ambitious, highly intelligent, cultured and well-educated. His role should have been solely to support the Queen but he had his desk moved next to Victoria's and became her confidante and advisor. He was often criticised for meddling in politics, manipulating Victoria and being King in all but name, but on the positive side he definitely had very calming and positive influence on Victoria, who was emotional and impressionable, flew into rages and was by no means a good judge of people.
He had high standards for everyone, especially his own nine children. He was a hands-on Dad, something quite unusual for his time and was very close to all of them, especially to the firstborn, Victoria. But he may have presaged his early death.
A few weeks before, Albert remarked to Victoria:
"I do not cling to life. You do; but I set no store by it. I am sure if I had a severe illness I should give up at once. I should not struggle for life. I have no tenacity of life."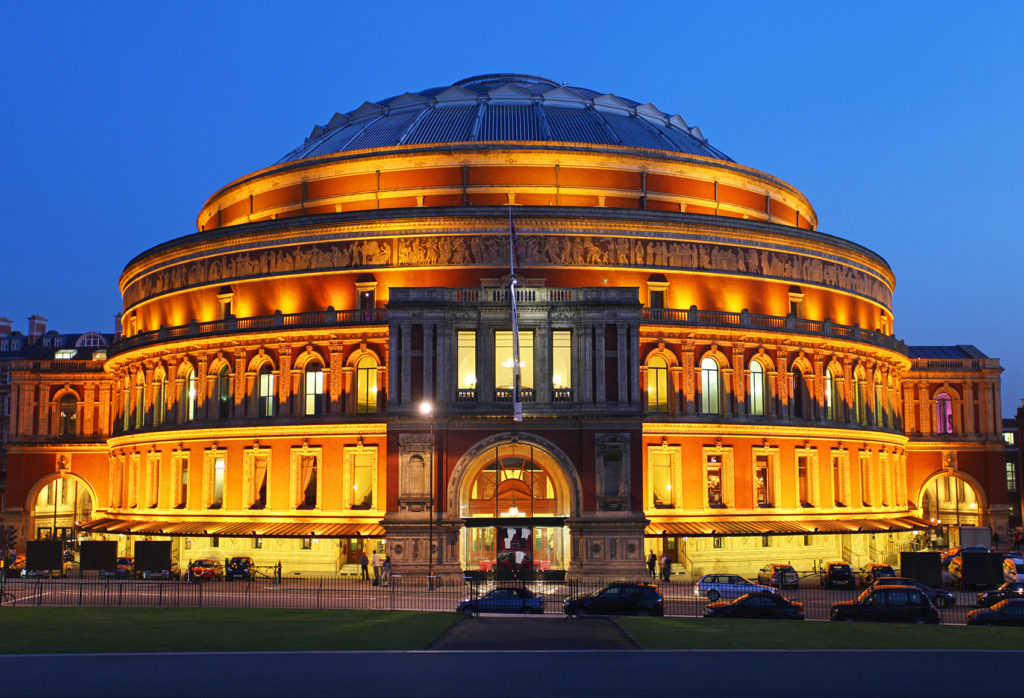 Albert died on 14 December 1861 at 22:50 in the Blue Room in Windsor Castle. It's unclear whether he really died of Typhoid fever as stated on his death certificate or Crohn's Disease, abdominal cancer or renal failure. Victoria never stopped mourning Albert and she wanted to make sure that he would never be forgotten: She had the Albert Memorial, sometimes called The Taj Mahal of England, erected in Kensington Gardens. She spontaneously named the impressive newly built Music Hall, The Royal Albert Hall. If you have a chance to go inside of it, have a look at the balustrade. The decorations feture 100s of As.
In addition to being the Queen's husband and advisor and father to the future King, he also accomplished many things in Great Britain in his own right:
The popularisation of the Christmas tree in Great Britain.
The saving of Cleopatra's Needle and its placement on the Thames Embankment.
The spectacular revival of Cambridge University from its medieval slumber to world eminence which it has never surrendered since.
The foundation of Imperial College London and the museums in South Kensington
The commissioning of the carved lions at the base of Nelson's Column in Trafalgar Square.
The extension to the National Gallery and its glorious early Renaissance paintings whose purchase he inspired and of which 22 are his personal gift.
The inspiration behind the Royal Balcony on the façade of Buckingham Palace.
The creation of the Victoria Cross as the highest award for gallantry in battle to be awarded regardless of rank.
The commissioning of the great frescoes in the Royal Gallery in the Palace of Westminster.
Contributing to the abolition of duelling and the final defeat of slavery.
Designing Balmoral and Osborne House.
So when you are in London or Cambridge and you are looking for Albert's influence "Si monumentum requires, circumspice".